Each Digital Week event provides you with an immersive experience within the online portal. From participating in livestreaming sessions and chatting with other attendees to watching a product demonstration and reading an article – the online portal contains the latest information on each topic and a multitude of way to interact with that content. Our content. Your pace.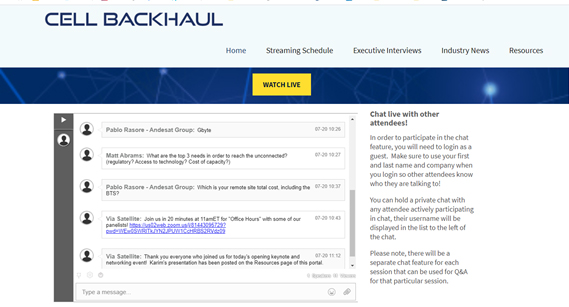 Chat with other attendees
Located right on the home page, you can start a conversation with all attendees at Digital Week! Say hello, ask questions…it's up to you! You also have the ability to private chat or video chat with other attendees throughout the week.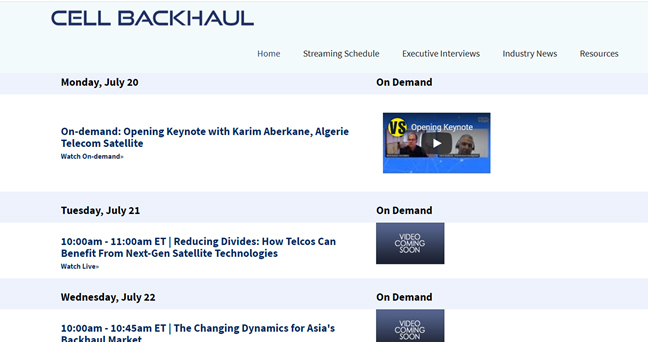 Quick view upcoming sessions and on-demand videos
When you login to the portal, you'll see a schedule of upcoming sessions available via livestream. Additionally, on-demand videos will be posted within the schedule giving you one click access to view any content you missed, or simply rewatch a session you found particularly engaging!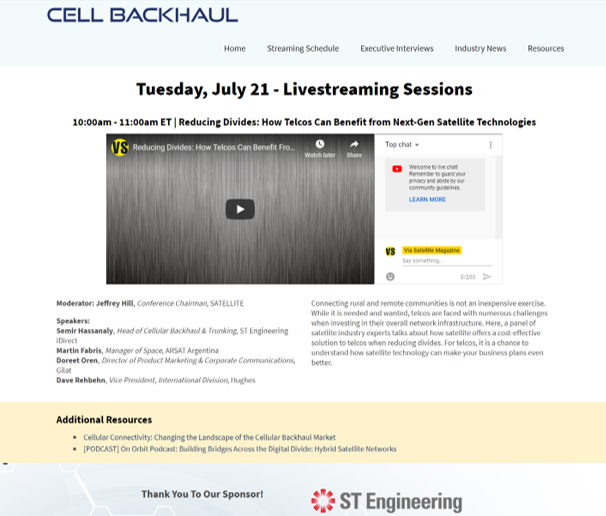 Dedicated Session Pages
Whether you are watching livestreamed sessions or on-demand videos, the pages dedicated to each session give you a deeper dive into the content. These pages feature the speaker line-up, session description, presentations if available and additional resources you may find interesting. During the livestreamed sessions, there is also a chat feature where you can ask questions and interact with the speakers.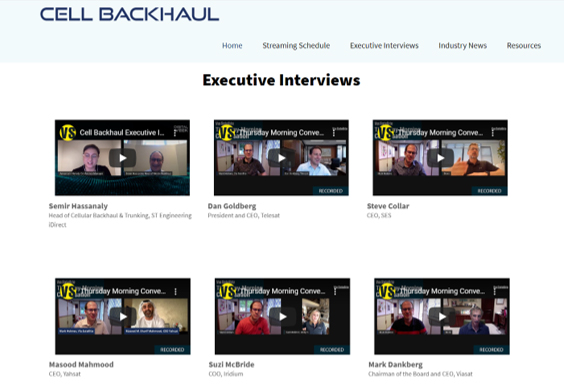 Executive Interviews
Our editors and content managers "sit down" with executives in the industry to get their take on the current landscape and what trends they see emerging in each vertical. From business strategy and insights to their favorite concert, you'll get an insider's view to these executives you won't get anywhere else.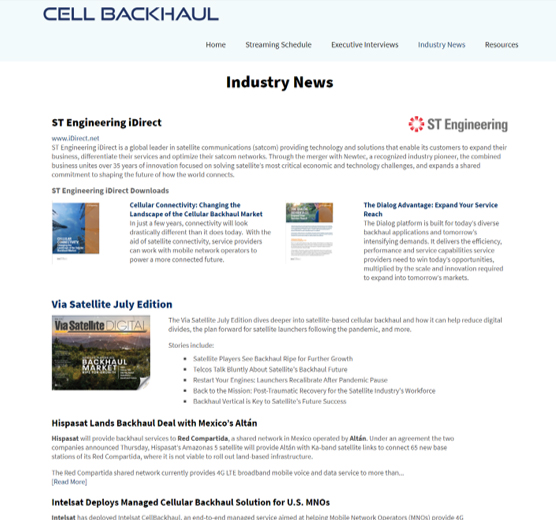 Industry News and Company Announcements
Find information, press releases, company announcements and product launches that are driving innovation and progress in the marketplace. You'll also find listings and downloads from the sponsoring companies on the Industry News page.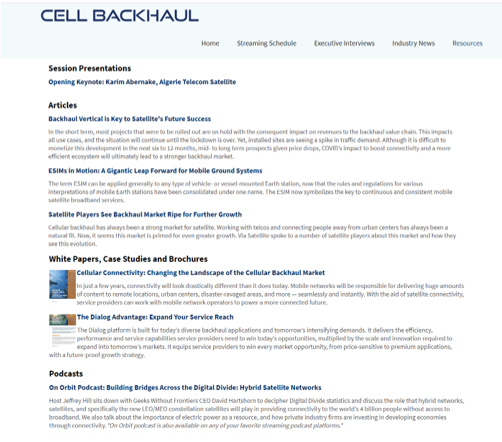 Resources
On the resources page of the Digital Week portal, you'll find articles, case studies, white papers, podcasts, videos and more, packed with content relating to each vertical market. You don't need to search the internet looking for relevant information, we've pulled it all together for you in one portal!